Fun Irish Dancing Lessons with a Music & Dance Show!
Schedule: 3-5pm 7 days. Groups may be booked at other times
Templebar, City Centre Location
Individuals, couples and groups of all kinds are welcome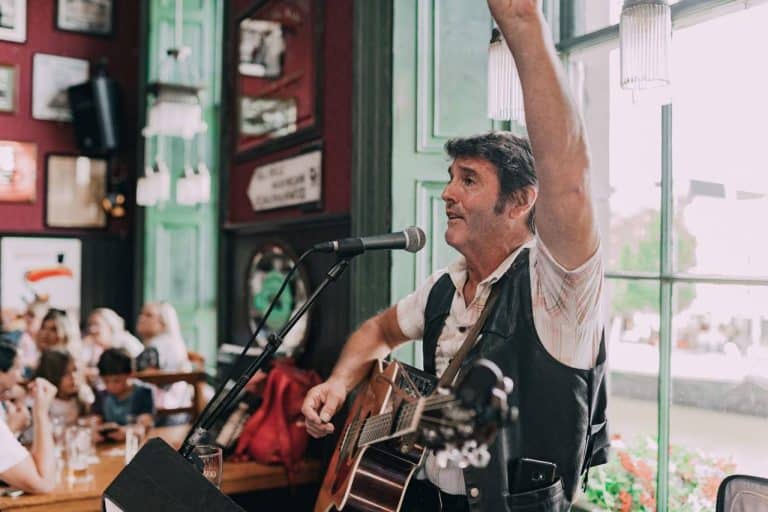 Our talented musicians will host and MC the event, singing Irish songs and playing Irish instruments explaining the story of the songs, music, instruments and dances in a fun an humorous way!
choreographed Irish Dance Performances
Our world-class award winning  dancers will leave you awe-struck with their choreographed dance performances!
Our amazing and friendly dancers will also teach your group 3 simple Irish Dances which last for 20 minutes, 20 minutes and 10 minutes respectively!
Reserved Table And Full bar
Seated at your own reserved table, there is ample time to sit back and relax between dances while enjoying a glass of Prosecco or a cocktail of your choice in a beautiful Irish pub setting
Now accepting Christmas Party bookings!
A MEMORABLE IRISH DANCE AND MUSIC ACTIVITY IN DUBLIN
The Irish Dance Party is a fun cultural event created, owned and operated by traditional Irish musicians and dancers.
The Irish Dance Party is one of Dublin's loved experiences where you get top class live Irish music and dancing by award winning performers. True to the Irish spirit, everybody gets to give the dancing a go themselves.
It is a 2 hour event. Seated at your own reserved table between dances, there is ample time to take in the atmosphere of it all in a beautiful traditional Irish pub setting with the option of a creamy pint of Guinness.
The Venue
The Merchants Arch Bar
One more reason to choose the Irish Dance Party in our venue in Templebar. Our performances take place upstairs at The Merchants Arch Bar. It is a great party venue and has everything you need for an unforgettable experience.
The Merchants Arch is a historical beautiful listed building dating back to the 19th century. It is located in the heart of the city centre and has a great atmosphere. During the event you can enjoy unrivalled views of the River Liffey and the world-famous Ha Penny Bridge.
Here, at The Merchant's Arch you can also enjoy some traditional Irish meals, as well as some of the greatest beers and whiskeys from Ireland and all around the world.
The Irish Dance Party
For Language School Students
The Irish Dance Party has been the number one activity for foreign language students in Dublin  for over 12 years! We offer separate venues for student events and would love to hear from you!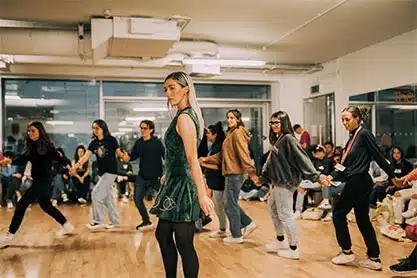 Voted one of the top 5 hen party activities in Dublin by the White Pages Wedding magazine
Need Tickets?
Book your table today and get ready to have some craic