The Irish Dance Party is the perfect activity for all the incoming tour groups. It is a great chance for everyone to get immersed in the Irish culture!
The fun, relaxed evening is a great choice for tour groups, where the party offers groups the experience to learn about Irish culture through dance and music and learn a bit of Irish dancing together in a friendly atmosphere. Between learning these dances, you can also relax and enjoy the Irish music and dance performances by your hosts and request any songs you like.
For our tour groups, we can arrange a three-course meal before the dance party. There will be a full bar available at our venues. You can get in touch with us
The Irish Dance Party is also very mobile and can travel to other venues on request!
Our talented musicians will host and MC the event, singing Irish songs and playing Irish instruments explaining the story of the songs, music, instruments and dances in a fun an humorous way!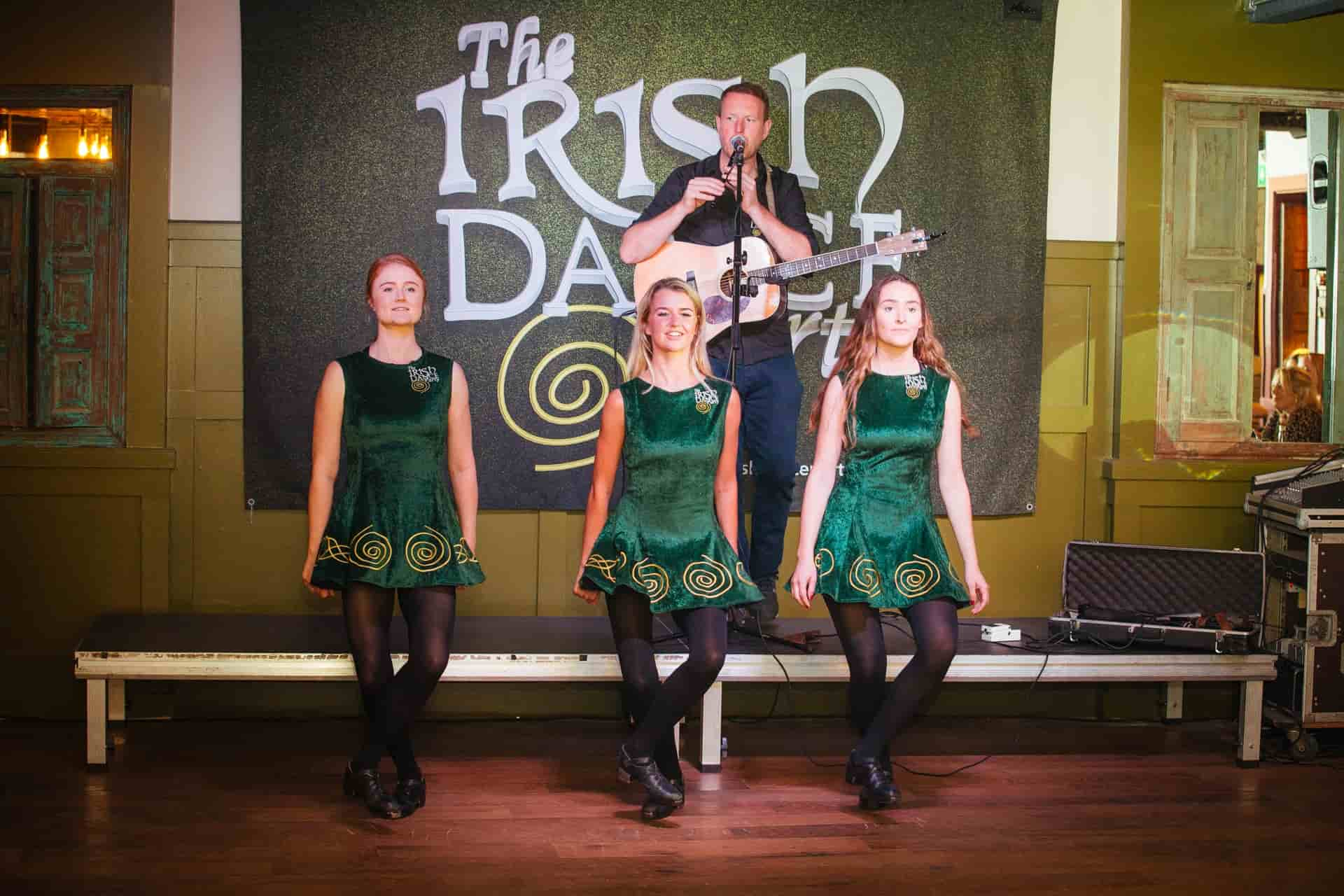 Our world-class award winning  dancers will leave you awe-struck with their choreographed dance performances!
Our amazing and friendly dancers will also teach your group 3 simple Irish Dances which last for 20 minutes, 20 minutes and 10 minutes respectively!
THREE COURSE MEAL & FULL BAR
Seated at your own reserved table, there is ample time to sit back and relax between dances while enjoying a glass of Prosecco or a cocktail of your choice in a beautiful Irish pub setting
Need Tickets?
Book your table today and get ready to have some craic