FOREIGN STUDENT ACTIVITIES IN DUBLIN
The Irish Dance Party in Dublin is proud to have welcomed thousands of English Language students down through the years from all over the world. We are experienced in organising foreign student activities. It is the perfect way to introduce students to Irish culture, music and dance.
We are fully interactive. The students get to learn Irish Dancing as well as see a professional Irish Dancer perform for them up close.
We pride ourselves on our ability to make the event enjoyable for students of all ages and to keep them engaged. The musician host will sing lively Irish Songs as well as tell the stories behind the songs in a fun and humorous way. The musician is also a multi-instrumentalist who will perform Irish tunes on various instruments for the students as well as explain the instruments and the music.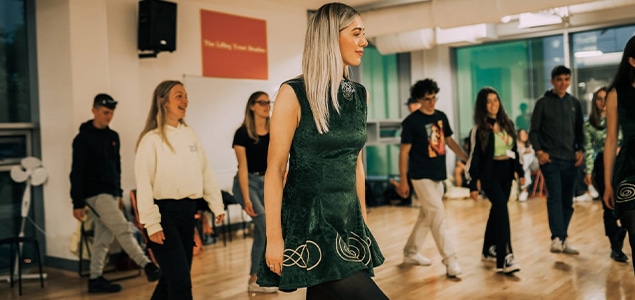 OUR EVENTS ARE PERFECT FOR GROUPS OF STUDENTS.
The Irish Dance Party for students can be booked from 3-5 pm or from 7-9 pm at The Liffey Trust Centre, 117-126 Upper
Sheriff Street, North Dock, Dublin 1. Other times may be booked depending on availability.
Students : €15 each
Local language school students €12 each
The Irish Dance Party is also very mobile and
can travel to venues on request.
We have special discounts for student groups.
Afternoon shows (3-5PM)
Evening shows (5-7 or 7-9PM)
The Liffey Trust Center,
117-126 Upper Sheriff St,
North Dock,Dublin 1
WE WILL COME TO YOURS SCHOOL!
The Irish Dance Party is available to travel to your school anywhere in Europe!
We will travel to your school and put on The 2 hour Irish Dance Party event twice a day.
Once in the morning and once in the afternoon.
There will be an Irish Singer/Instrumentalist/entertainer and 2 costumed Irish Dancers who
will put on choreographed performances as well as teach Irish dancing steps.
All the performer's pay, travel expenses and accommodation are included in the price.
After receiving the feedback from the students, your activity comes on top of all their visits and activities of their trip. Congratulations and thank you for giving them such a great experience.
Michel Paquette
Directeur
Horizon Sport
Programme sportif de Club Voyages Tourbec,
Canada.
Your activity has left a lasting impression on the students, earning top marks and praise for providing a truly exceptional experience during their trip in Ireland. We are grateful for your efforts in making this journey one that they will always remember.
Anna Martin
Teacher
The Plex Sports High School
Australia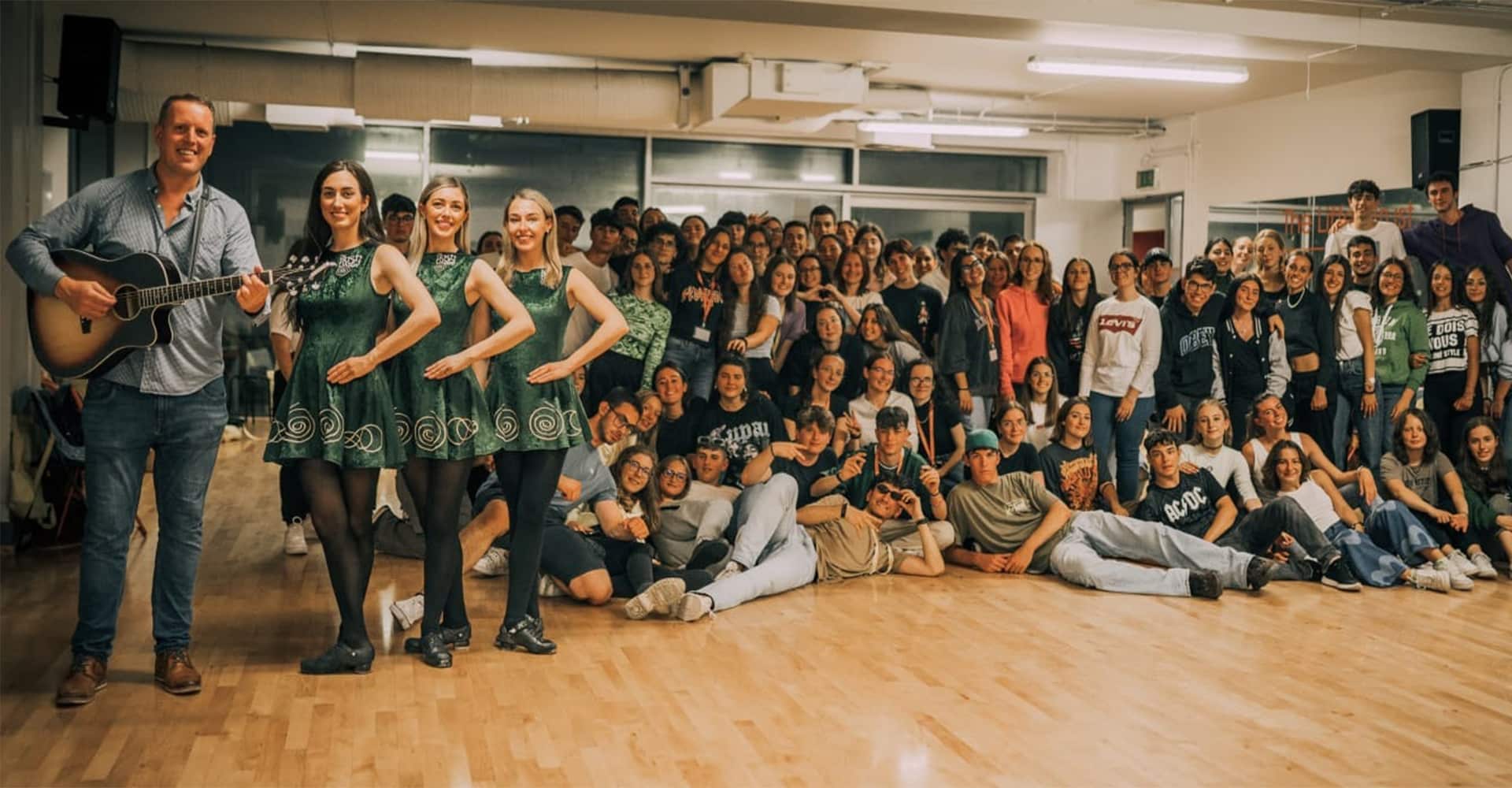 Need Tickets?
Book your table today and get ready to have some craic