Dublin's Rich Culture and History Through River Cruising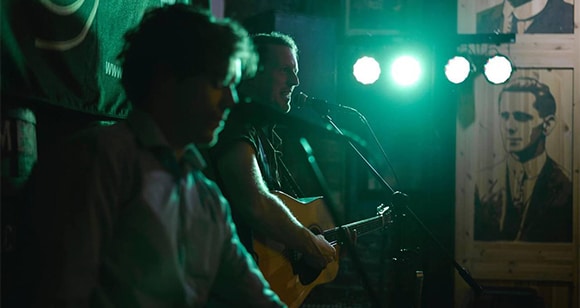 Dublin is a city that is steeped in rich history, stunning architecture, and a vibrant culture. From its charming streets to its iconic landmarks, there is so much to explore and discover in this beautiful city. However, one of the most unforgettable ways to experience Dublin is from the River Liffey. Cruising down the river is not only a relaxing and scenic way to see the city, but it's also a chance to immerse yourself in the heart of Irish culture.
Dublin is a city of contrasts, where old meets new and traditional meets modern. From the river, you can witness this contrast in a unique way, as you take in the stunning views of both the historic and contemporary landmarks of the city. The city's many bridges, from the iconic Ha'penny Bridge to the modern Samuel Beckett Bridge, all offer a different perspective of the city's architecture. The colourful facades of buildings along the riverbank are also a sight to behold, with their unique design and intricate details.
There are plenty of cruise options available for travellers to choose from, and to get the most out of the trip, the best impressions are made when the cruises also offer traditional Irish live music and dancing shows. This way, travellers have the chance to enjoy stunning views from the river while simultaneously becoming familiar with Irish culture, music and dances.
One such opportunity to experience traditional Irish music and dancing is through "The Irish Dance Party." This group of talented, award-winning musicians usually performs at Merchants Arch but is also flexible and open to cooperating with cruise organizers and event planners.
"The Irish Dance Party" offers a unique experience to travellers on a cruise through Dublin. The group of professional musicians performs live Irish music and traditional Irish dances, providing an authentic and immersive cultural experience. This is a great way for travellers to deepen their understanding of Irish culture and history while also enjoying the stunning scenery from the river.
"The Irish Dance Party" is not your typical Irish music and dance show. Instead, it is a high-energy, immersive experience that will have you tapping your feet and clapping your hands in no time. The performers are incredibly talented and skilled, and they put on a show that is both entertaining and educational. They showcase traditional Irish dances such as jigs, reels, and ceili dances, while also incorporating modern interpretations of Irish dance. The music is also a blend of traditional and modern Irish music, with instruments like the fiddle, bodhran, and accordion.
Cruise organizers who want to make their trips more attractive and provide the best possible experience to their customers can consider partnering with "The Irish Dance Party." By including their performances as part of the cruise itinerary, travellers will have the opportunity to experience an unforgettable evening of traditional Irish music and dancing while taking in the beautiful views of Dublin from the Liffey River.
In conclusion, taking a cruise down the Liffey River is an excellent way to experience Dublin's rich history, stunning architecture, and vibrant culture. The addition of traditional Irish live music and dancing shows makes it an unforgettable experience. "The Irish Dance Party" offers a unique cultural experience that is perfect for travellers who want to immerse themselves in Irish culture while enjoying the beautiful scenery along the river. Partnering with them can enhance any cruise itinerary and provide customers with a truly unforgettable experience.