Dublin's The Merchant's Arch is a must-see attraction
Dublin is a massive attraction for visitors visiting Ireland. It's a great destination to visit, live, or work, and it also has a rich history and culture. Dublin is well-known for its attractiveness, convenience, and friendliness to tourists from all over the world. Dublin's various historic sites and cultural centres serve as living testaments to the city's status as Ireland's cultural and historical hub.
The Merchant's Arch Bar in Dublin is one of these spots. One of the city's most recognizable monuments, it has a long and fascinating past.
So, what's so great about it?
The Merchant's Arch was built in 1821, making its debut in 2010.
Only two of Dublin's original Guild Halls from the 19th century remain today, and one of them is where you'll find this building
Its location next to the historic Ha'penny Bridge on the south side of Dublin offers visitors breathtaking views of the city.
The Merchant's Arch is a great place to get a bite to eat before or after a day of shopping or sightseeing in Dublin's Temple Bar.
The restaurant is open seven days a week and features a musical lineup that ranges from traditional Irish tunes to modern and classic songs.
The greatest whiskeys and beers from Ireland and beyond are waiting to be sampled here.
In addition to its great service and a wide variety of events throughout the year, the Merchant's Arch regularly features live music and dancing by The Irish Dance Party.
Outstanding dancers and musicians will perform live on stage for you at the Irish Dance Party concert. Entertainment-wise, the Irish Dance Party is a winner. You won't believe your eyes when you see the dancers' genuine Irish steps. Learn from watching the dancers as they move to the beat of the music, and who knows, maybe you'll even pick up a few moves yourself!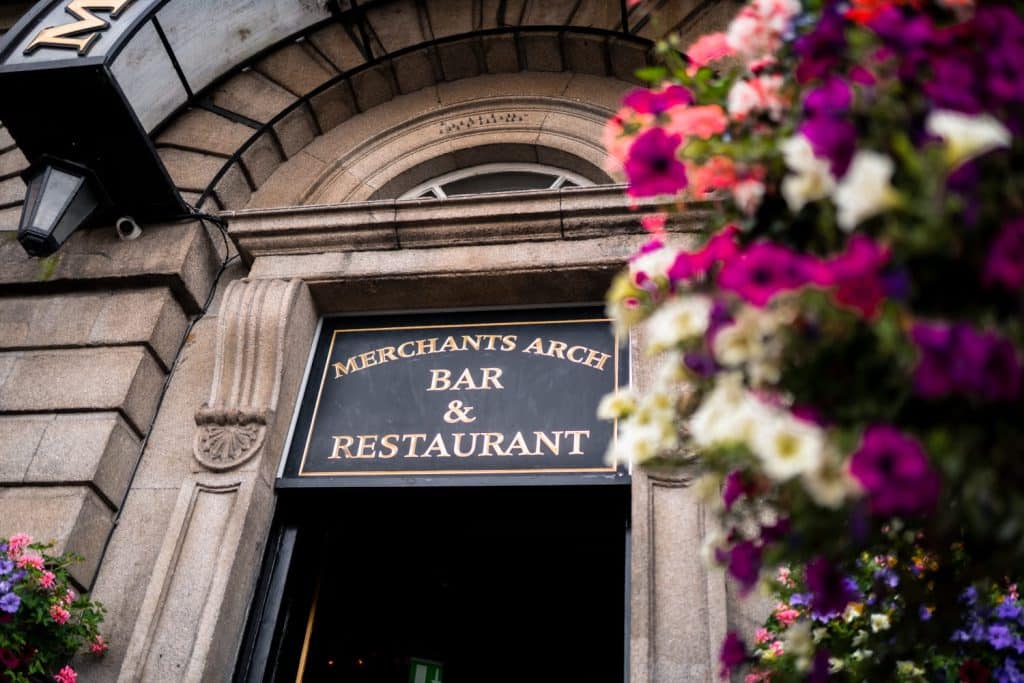 As a result, you will have a fantastic time here. You may listen to live Irish music while taking in breathtaking views of the city. Location-wise, it couldn't be better, since it's directly by the river Liffey. Don't miss out on the chance to see this historic landmark, because it has something special to offer visitors of all ages.