What to Expect from an Authentic Evening Show with the Irish Dance Party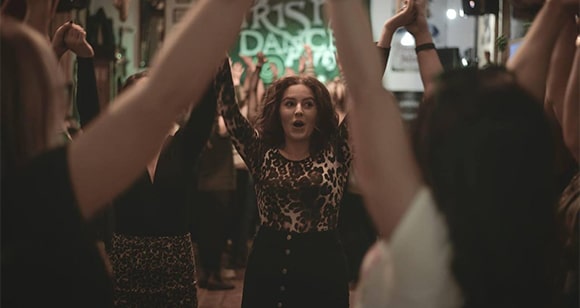 The Irish Dance Party is sure to exceed your expectations if you're looking for a special evening full of authentic Irish culture and entertainment. This high-energy show brings together talented musicians, dancers, and performers to create a truly immersive and unforgettable experience. The show takes place in the heart of the city and features some of the best dancers in the country performing traditional Irish dances to live music.
So, what can you expect from an authentic evening show with the Irish Dance Party? Let's take a closer look.
First and foremost, you can expect a warm and welcoming atmosphere. The Irish Dance Party prides itself on its hospitality, and you'll be greeted with a smile as soon as you arrive. Whether you're a seasoned traveler or a first-time visitor to Ireland, you'll feel right at home as soon as you step through the door.
Once the show begins, you'll be treated to an incredible display of traditional Irish music and dance. The musicians are some of the best in the country, and they'll have you tapping your feet and clapping your hands in no time. You'll hear a range of instruments, and you'll be amazed by the skill and talent on display.
But the real stars of the show are the professional performers. Irish dance and music are known for their uniqueness, intricate footwork, and lightning-fast moves, and the Irish Dance Party does not disappoint. The dancers are graceful, athletic, and full of energy, and they'll keep you mesmerized from start to finish. You'll see everything from traditional jigs and reels to more modern interpretations of Irish dance, and you'll be blown away by the precision and synchronization of the performers.
In addition to the music and dance, the Irish Dance Party also offers a taste of Irish culture through storytelling and comedy. You'll hear funny Irish stories, and you'll laugh along with the hilarious jokes and banter between the performers.
And let's not forget about the food and drink. The Irish Dance Party offers a range of delicious traditional dishes, from hearty stews to savory pies. And, of course, you'll have the opportunity to sample some of Ireland's finest beverages, including Guinness and Irish whiskey.
All in all, an incredible, authentic evening show with the Irish Dance Party is an experience you won't forget soon. You'll be immersed in the rich culture and history of Ireland, and you'll be entertained from start to finish. Whether you're a music lover, a dance enthusiast, or just someone looking for a fun night out, the Irish Dance Party is sure to deliver. So, grab your dancing shoes and get ready for an unforgettable evening of Irish entertainment!